What is OPC?

OPC, -3 initial capital letters in
Oligomeric Proanthocyanidin
Complex or Oligomeric Procyanidin Complex, is a class of polyphenol natural products from plants. "Flavanols" is also a correct term for proanthocyanidins. "Flavonoids" is often used for OPC by some people. Flavonoids are closely related compounds (e.g. anthocyanins) that have a ketone carbonyl (or its enol form) substructure that OPCs don't have. OPC may be also called oligomeric flavanols. The 3 richest OPC sources are grape seed, pine bark and red wine. Proanthocyanidins include oligomeric proanthocyanidins (OPC) and polymeric proanthocyanidins (PPC). Oligomeric proanthocyanidins can also be referred as to proanthocyanidin oligomers (PCO). Proanthocyanidin and procyanidin are 2 equivalent words without differences in meaning in the commercial market. See:
Scientific Classification of Polyphenols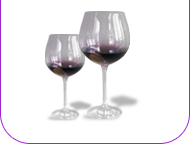 OPC - Conceptual Review of Oligomeric Proanthocyanidins as Supper Antioxidants

Copyright © 2010-Present, Isotonic OPC Antioxidants, Inc.  All Rights Reserved.