Published in Adv Pharmacol Sci. 2011:740687.

Abstract

Grape seed extract is compared with vitamin C and Vitamin E for their effects on aspirin- and ethanol-induced gastric ulcer in rats, which is associated with increases of lipid peroxidation. The comparisons of grape seed extract with vitamin C and E are made in two experiments.

Experiment design: Rats were randomized into eight groups: a negative control and seven groups that received aspirin or ethanol for ulcer induction: one positive control (vehicle) and six with VC, VE, or GSE (25 and 250mg/kg).

Measurement: Ulcer indexes and gastric levels of malondialdehyde (MDA) were quantified. Vitamin C, Vitamin E, and grape seed extract (25 and 250mg/kg) decreased aspirin, and ethanol-induced ulcers and MDA values compared with positive control group.

Results: The aspirin ulcer reduction did not exhibit a significant difference in all treatments. The malondialdehyde (MDA) decrease with grape seed extract was higher than with Vitamin C, and marginally more than with vitamin E. Grape seed extract was more effective than vitamin C and vitamin E for lowering the ethanol ulcers. The decrease of malondialdehyde (MDA) levels with grape seed extract was greater than with Vitamin C, but comparable to that achieved with Vitamin E. Grape seed extract protected against ethanol-induced gastric ulcers more effectively than VC or VE, while its protection against aspirin ulcers was comparable for all treatments. Grape seed extract produced the greatest reductions of gastric MDA in both models.

DISCLAIM:

This page is for information and educational purpose only.

FrenchGlory ® isotonic OPC 3 antioxidant products are dietary and nutritional supplements, not intended to diagnose, treat, care or prevent any diseases.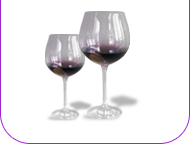 Copyright © 2010-Present, Isotonic OPC Antioxidants, Inc.  All Rights Reserved.

Effects of grape seed extract, vitamin C, and vitamin E on ethanol- and aspirin-induced ulcers.